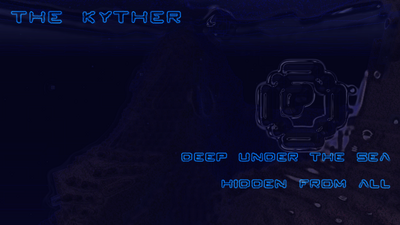 The Kyther is the water dimension. It's theme is biology and life.
Terrain
Kyther is composed of a crust made of dirt and stone with a jungle on top, beneath which is a layer of caves and ocean all the way down. That is likely to be changed if the Kyther starts being a prehistoric dimension, with animal and plant life from various time periods, when it will possibly have multiple layers of water and prehistoric land (as depicted in Jellomob's sexy diagram).
Portal
Kyther portal is currently made of a lapis lazuli block frame and is activated by a water bucket, but there are debates because of lapis lazuli being very common.
There is a possibility of the portal material being Azurite, since it is also blue in color. It would also yield "Cobalt Blue" dye when pulverized.